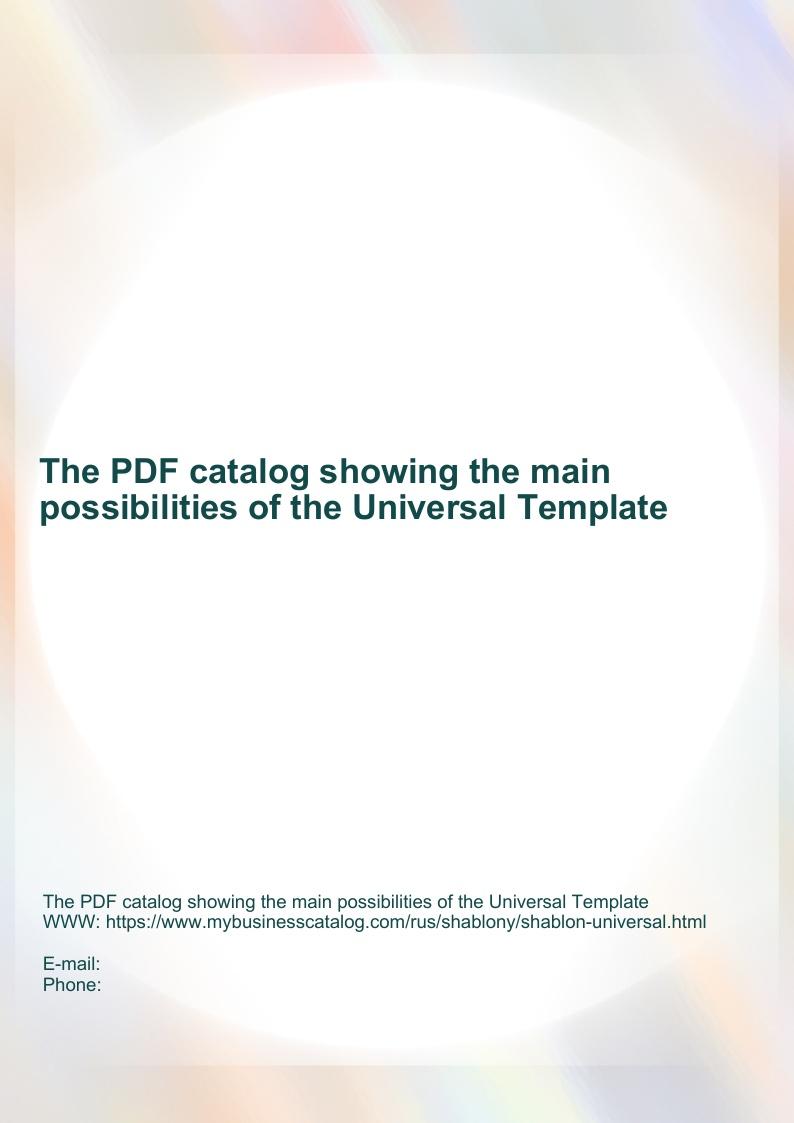 Universal template
Our universal product catalog template allows to combine different sub-templates in a single printing or PDF document for better visualization and enhanced presentation. The template constitutes 20 sub-templates to compose the catalogs you may need. 
Views : 861
Size : 6.1 MB
TheCatalog.online OK
text
GET YOUR WIDGET
Code for embedding a showcase of pdf files into your site
EMBED CODE
Click on Copy button or Press CTRL + C (Windows) or CMD + C (Apple) to copy your embed code.